Policy
Public Policy
Corporate Strategy
Evidence Building
Management
Human Resources
Marketing
Finance
About Us
4-consulting is a multi-disciplinary consultancy offering policy and management advice to help develop strategy, improve performance and maintain a competitive edge. Our core skills combine to provide an unrivalled resource of ability and knowledge which we provide to our clients throughout the United Kingdom and beyond. Our core values are integrity, creativity, professionalism and client focus:
We deliver our services with integrity and in an ethical manner, thereby earning and retaining the trust of clients, colleagues and partners.
Creativity is vital to our business and we continually search for new and better ways to meet the needs of our clients.
Professionalism and perseverance underpins all of our work and we always use the most appropriate skills, seek opportunities to improve and share best practice with clients, colleagues and partners.
Our client focus is on learning and understanding our clients' business and personal objectives.
We bring our knowledge, expertise and experience to bear on your organisation's plans, operations and management team to create effective, innovative and practical solutions to your challenges. We keep up to date with leading edge thinking while ensuring that we offer realistic advice and implementable solutions to clients. We maintain complete independence and always avoid conflicts of interest. Our primary focus is on your needs.
Ralph Leishman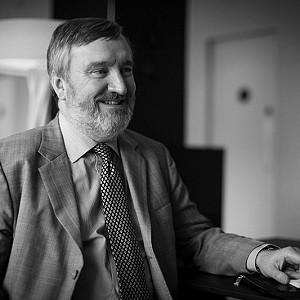 Ralph is a Chartered Accountant, an elected Fellow of the Royal Society for the encouragement of Arts, Manufactures and Commerce (FRSA) and a Member of the Institute of Directors.
Richard Marsh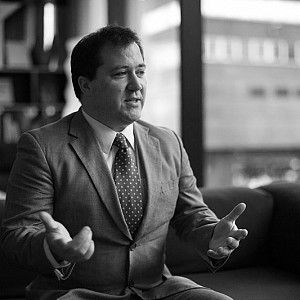 Richard Marsh is an economist, elected fellow of the Royal Statistical Society and member of a Scottish Government expert group advising on economic modelling and statistics.
Mary Leishman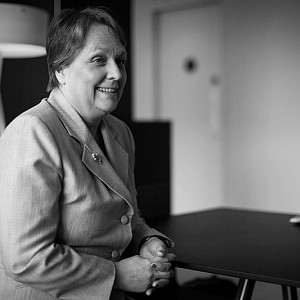 Mary is a Chartered Fellow of the Chartered Institute of Personnel and Development, and is an Investors in People Specialist with Remarkable in Scotland and also with Investors in People International.
Policy
Public Policy
Corporate Strategy
Evidence Building
---
4-consulting regularly undertakes evaluation and appraisal of public policy to review impact and value for money. Our clients include local, central and devolved governments, development agencies and overseas agencies.
4-consulting uses scenario planning and other strategic planning approaches to assist clients develop corporate strategy in response to regulatory, policy, economic and social change. Our clients include public sector agencies, universities and colleges, third sector organisations and, in the private sector, large corporates and SMEs.
4-consulting offers research services to provide policy and market intelligence to support the development of evidenced based policy.
Management
Human Resources
Marketing
Finance
---
4-consulting helps the human resources function to develop people policies as the key to organisational performance improvement through management development, and assists with the management of change.
4-consulting provides market research and supports marketing strategy development to enable responsive performance improvement.
4-consulting assists the finance function with planning, recording and interpreting the numbers to deliver desired performance.
We are accredited to use the Innermetrix IMX suite of products. Innermetrix offers the most comprehensive suite of business diagnostic tools and developmental processes on the market today, which help business principals, HR managers and leadership teams to identify, understand and remove barriers to excellent performance by individuals, teams or the entire organisation. (more)
Case Studies
Featured: International Development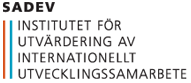 4-consulting was commissioned by the Swedish Government's Swedish Agency for Development Evaluation (SADEV) to provide research support. A major evaluation was required to investigate support for the development of policies working with other countries and European institutions.
Policy
Innermetrix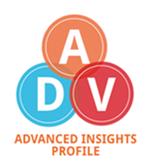 Innermetrix offers the most comprehensive suite of business diagnostic tools and developmental processes on the market today, which helps you find the What, Why and How of Peak Performance in yourself and your clients. This combines the values, attributes and DISC index profiles as well as the Organisational Health Check.
The Values Index measures what really drives an individual, what their values are, as well as their beliefs and personal interests. The DISC Index measures an individual's preferred behavioural style. The Attribute Index measures an individual's critical thinking and decision making skills.
The Organisational HealthCheck looks at the eleven core business dimensions that drive performance.
"I found Innermetrix to be a hugely valuable and thought-provoking exercise. It is shaping my thinking on how I take the authenticity and effectiveness of my own leaderships to new levels, as well as helping unlock potential across the organisation. I would thoroughly recommend Innermetrix for anyone who is looking to be the type of leader who is true to their own natural strengths and who wishes to recruit and work well with colleagues who have different but complementary drivers."
Domhall Campbell Chief Executive MG Alba
"There are any number of profiles that can help team building and throughout the years I have used a number. The innermetrix is the most detailed and assists developing self-awareness. When used across the team then there was a better shared understanding of the strengths and how we could use these to improve our services.
Lesley Mcinnes Chief Executive West Highland Housing Association
If you would like to find out more about the Innermetrix tools contact Mary Leishman at mary.leishman@4-consulting.com.
Links
www.innermetrix.co.uk
www.innermetrix.com
Library
This is a selection of our documents for download. Some require a fee which is processed by Paypal. Once you have made payment you will receive an email with a secure link to download the document. If you have any problems please get in touch with us at info@4-consulting.com.
Featured Documents
Client Area